NETL Multiphase Flow Science Group
Simulation-Based Engineering Tools to Advance Multiphase Flow Systems
US Department of Energy Engineers and Scientists developing and applying Multiphase CFD Tools and using experimentation to advance existing and next-generation energy and environmental devices and systems
Latest information on MFS product development, new applications, and stakeholder outreach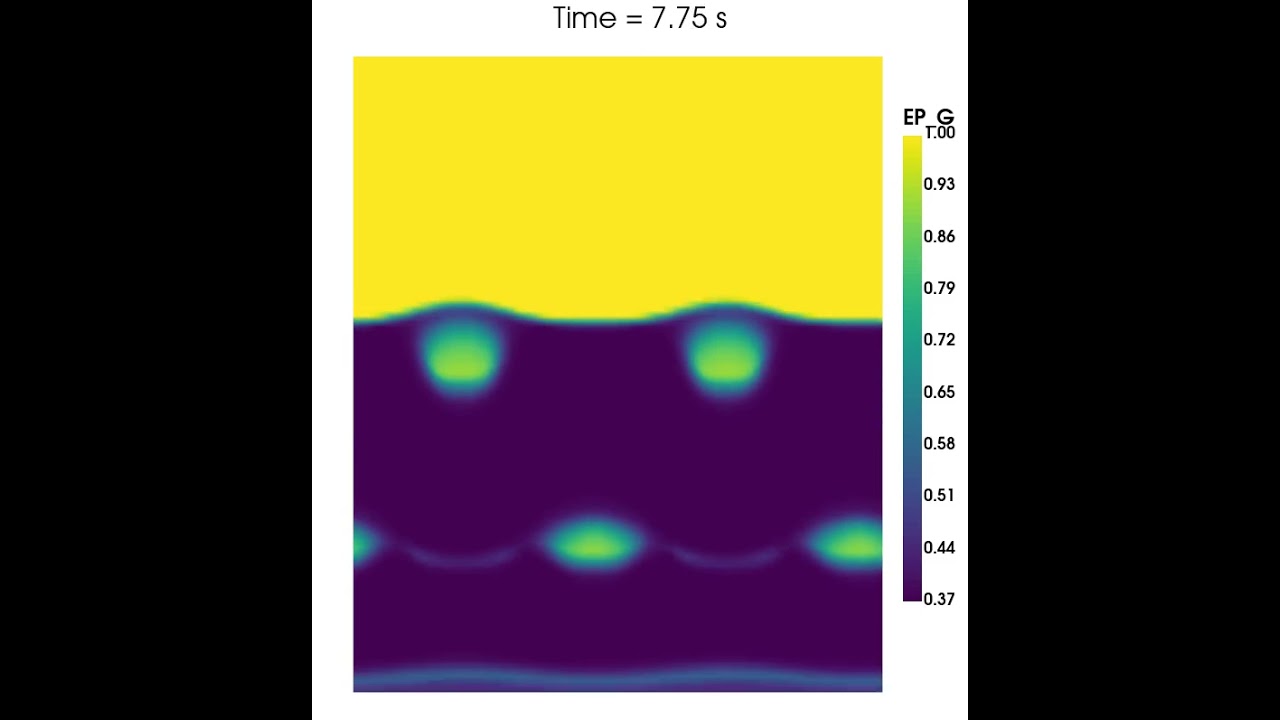 We are pleased to announce the MFiX 21.3 release. Please download the latest version. See the release note that highlights the changes from the previous version.
The NETL 2021 Workshop on Multiphase Flow Science was held in a virtual format August 3 – 5. The Workshop brought together leaders from industry, …
MFS research at NETL is performed by a crosscutting team of engineers and scientists in NETL's Computational Science and Engineering Directorate (CSE), skilled in development and application of multiphase computational fluid dynamics software and multiphase experimentation. CSE's Multiphase Flow Team consists of 30 DOE and contractor researchers coming together from U.S. and International multiphase flow academic and industry research programs.
The MFS program provides a broad range of software tools, research laboratory capabilities, high fidelity data, and a product support forum to serve the program's stakeholders and benefit the multiphase flow research community
MFS research at NETL is funded by several U.S. Department of Energy programs, with primary support coming from DOE's Office of Fossil Energy and Carbon Management (FECM). MFS tools and capabilities support FE's mission to ensure the nation can rely on traditional energy resources for clean energy while enhancing environmental protection. The MFS team works to improve the understanding of both fundamental multiphase physics and performance of multiphase devices that underpin exiting and new technologies for this effort
Bringing together international leaders from industry, academia, and government laboratories to exchange ideas and progress in advancing the use of physics-based multiphase simulations to overcome technical barriers encountered in the development of highly efficient, environmentally acceptable energy, environmental and industrial technologies and processes